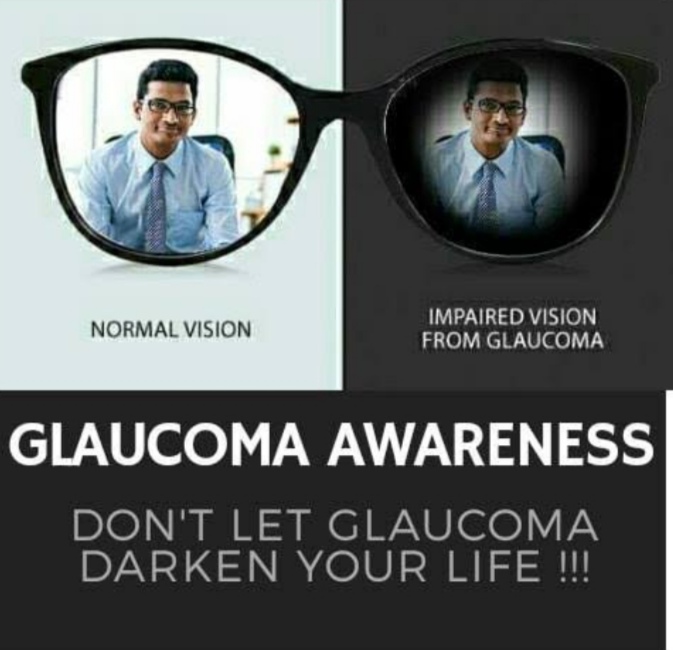 GLAUCOMA WEEK IS HERE SAVE THE DATE
March 6-12, 2022
THEME: "THE WORLD IS BEAUTIFUL, SAVE YOUR SIGHT"
AWARENESS AND EARLY DETECTION CAN SAVE YOUR SIGHT FROM GLAUCOMA
The Overarching goal of this campaign is for everyone to know about the eye disease called GLAUCOMA and we CYPRESS EYE CENTRE LIMITED are encouraging the general public to come and get their eyes tested, as early detection is key to avoid irreversible blindness caused by glaucoma.
By promoting regular testing, we also want glaucoma patients to get their relatives involved, as the chances of them getting glaucoma are 10 times higher than someone with no glaucoma history in their close family environment, as glaucoma is highly hereditary.
Therefore, the World Glaucoma Week is a great opportunity to raise awareness through word of mouth.
GLAUCOMA (silent thief of eye) is a group of conditions in which the optic nerve sustains damage through the build-up of intra-ocular pressure (IOP) which the eye can't tolerate, thereby leading to loss of vision.
The eye constantly produces aqueous, the clear fluid that fills the anterior chamber and nourishes the eye. The aqueous, filters out of the anterior chamber, through a complex drainage system. The delicate balance between the production and drainage of aqueous determines the eye's Intra-ocular pressure (IOP). Most people's IOP falls between 10 and 21mmhg.
Blindness from glaucoma is irreversible and usually occurs because of a raised IOP. Damage to the optic nerve Can also occur in the absence of raised eye pressure. Common types of glaucoma usually have no symptoms in the early stages of the disease. So to avoid Blindness from Glaucoma, one cannot depend on symptoms. Glaucoma is diagnosed by signs. Early diagnosis is key.
COMMON TYPES OF GLAUCOMA
CONGENITAL GLAUCOMA: this type is generally seen in infants, in most cases, surgery is required.
SECONDARY GLAUCOMA: this type results as a result of another disease or problem within the eye such as; diabetes, hypertension, inflammation, trauma/Eye injury, previous surgery, tumor, use of certain medications e. g Steroids. For this type, both the Glaucoma and underlying problem must be treated.
OPEN ANGLE GLAUCOMA: this type has the eye anterior structures appear normal but aqueous fluid builds up within the anterior chamber causing IOP to be elevated, if left untreated, may result in permanent damage to the optic nerve. Eyedrops are usually prescribed to lower the IOP and surgery in some cases.
ACUTE ANGLE CLOSURE GLAUCOMA: this type is a result of the narrow-angle of the anterior chamber, leaving a smaller channel for aqueous to pass through. If the channel becomes completely blocked, IOP rises sharply, causing loss of vision. Surgery (trabeculectomy) is usually performed to open up the channel.
#glaucomaawareness