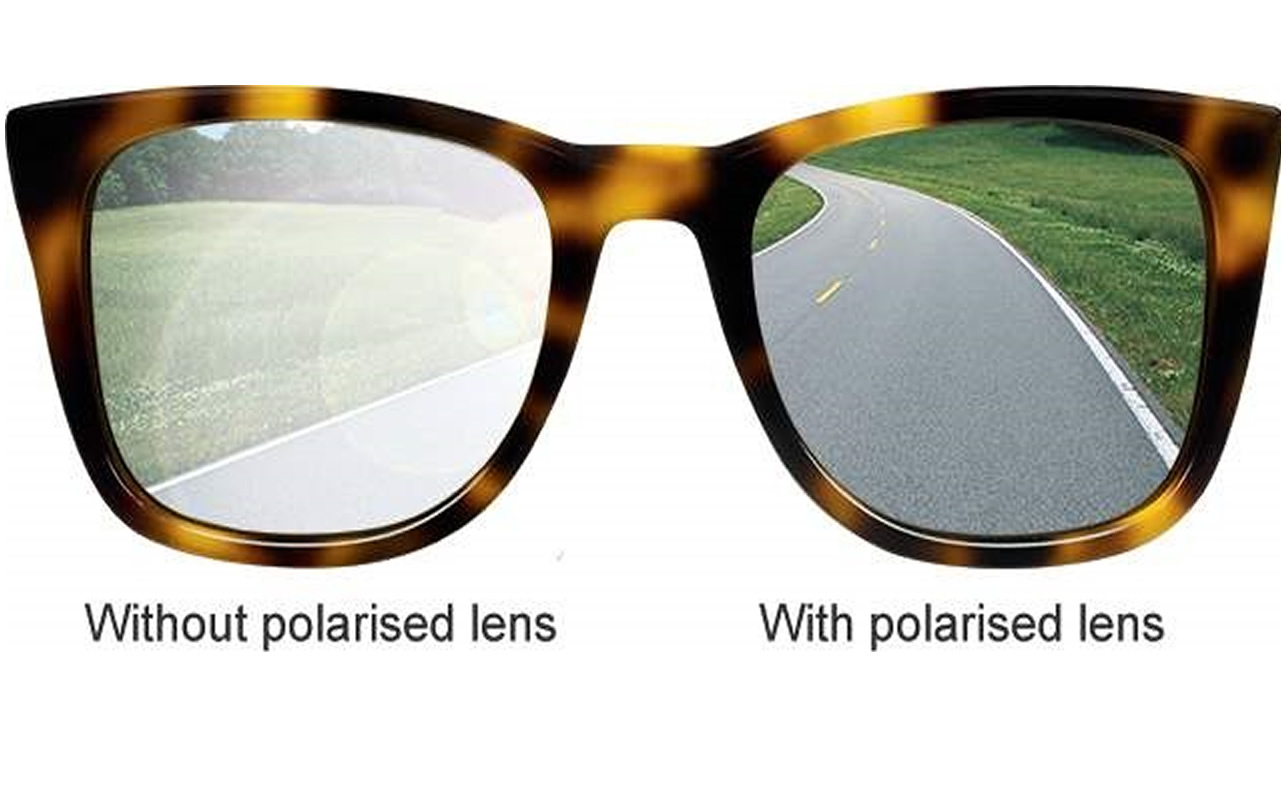 While eye doctors everywhere recommend wearing sunglasses all year round to protect your eye health, you may wonder which kind to wear. Polarized lenses/sunglasses offer many advantages over their non-polarized counterparts, and should be a serious consideration when making this purchase.
How They Work:
Polarized lenses block light rays that would normally enter your eyes after reflecting off of surfaces. The light that enters your eye after passing through a polarized lens has been filtered, allowing the wearer to see in a different way.
Besides being fashionable, polarized lenses also good for your eyes. If you're considering buying polarized prescription lenses and/or sunglasses, here are some reasons why you need them, along with a few of their many other benefits.
Benefits of Wearing Polarized Sunglasses
Visual comfort — one of the main perks of polarized sunglasses is that they help in reducing eyestrain caused by the eyes needing to constantly adjust to glare from reflective surfaces. In addition to causing eye fatigue, glare can also lead to headaches.
Enhanced visual clarity and contrast – Wearing polarized lenses can reveal colors and images like never before.  You will see crisply and cleanly, with a level of detail that may astound you. There are a few circumstances where polarized lenses are not appropriate, such as night driving, flying an airplane, downhill skiing, and viewing LCD screens. The majority of the population will find polarized lenses immensely helpful in improving the clarity and quality of their daytime vision.
Cosmetic benefits—Polarized sunglasses are not only practical, but they're also fashionable. You can find them in a wide range of colors that go with different facial shapes.
They're lightweight.
Polarized sunglasses are exceptionally versatile—You can wear them at the beach and at formal events.