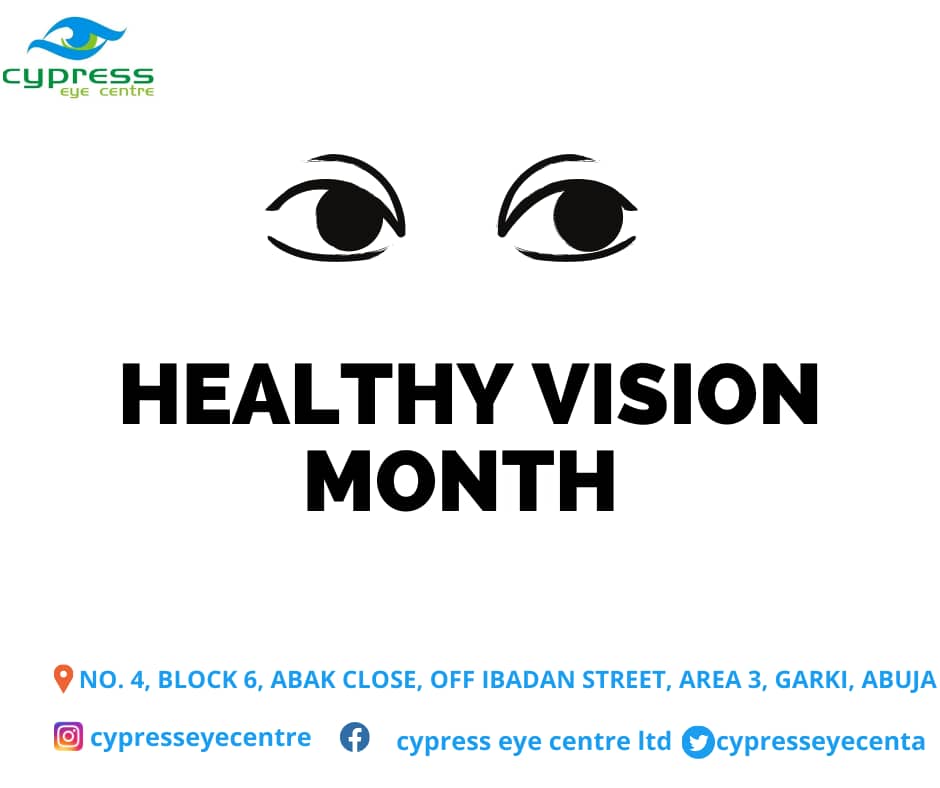 May is Healthy Vision Month, a national observance devoted to encouraging persons to make vision and eye health a priority. Taking care of our eyes is not always top of mind, but they're just as important. Just as eating well and getting exercise are signs of a healthy lifestyle, routine vision eye care is equally important.
In fact: Many eye diseases don't have symptoms in their early stages, so without an eye exam, some eye diseases may get worse and may even lead to blindness.
Preventive eye care services – such as eye exams can help diagnose and prevent vision problems – such as cataracts, glaucoma, macular degeneration, diabetic and hypertensive retinopathies, etc – from becoming severe and impacting daily life. For example, during a comprehensive dilated eye exam, an eye care professional will use drops to widen the pupils and test not only visual acuity, eye movement, and side vision, but will also check eye pressure and topography of the retina, optic nerve, and back of the eye. In fact, an eye exam is the only non-invasive means by which an optometrist or ophthalmologist can actually see your blood vessels and note any changes or damage to the retinal blood vessels that could reflect abnormalities affecting the brain, heart, and more.
Eye exams can also provide more than just vision correction – in addition to detecting the leading causes of blindness, eye exams play a critical role in the diagnosis of more than 30 chronic medical conditions, often before a patient has symptoms. An early diagnosis allows eye doctors to help their patients proactively manage any concerns, often before patients realize action is needed. What's more, this can also reduce health costs by getting ahead of previously undiagnosed diseases that can lead to high healthcare costs down the road.
So, if you haven't already, take a moment this Healthy Vision Month to schedule an eye exam (especially if you haven't seen an eye doctor within two years), and share the importance of healthy vision with members, friends, and family.
Beyond #HealthyVisionMonth, consider using the below tips to promote lifelong #eyehealth.
• Wash your hands – especially before touching your eyes.
• Safely handle and store contact lenses and your glasses.
• Avoid risky cosmetic procedures.
• Wear eye protection.
• Eat eye-healthy foods.
• Exercise.
• Manage blood sugar, cholesterol, and blood pressure.
• Rest your eyes.
• Stop smoking.
• See an eye care professional.
References: versanthealth.com
National Eye Health Institute
Midwest vision centers.